35+ BEST Sides for Wings (What to Serve with Chicken Wings)
7 min read
Wondering what sides go best with wings? I've got you covered with this handy guide so that you can find what you want to make for wing night – in a hurry!
Growing up near Buffalo, NY, it was just known that if there was a game on the TV, there were also going to be wings involved. And when you also have the perfect side dish to go alongside those wings, you're instantly upgraded to 🌟superstar🌟 status.
So – let's help get you upgraded.
Chicken Wings + Amazing Side Dish = PERFECTION!
When hosting a wing night for game day, there are 4 essentials:
An amazing homemade Buffalo Wing Sauce (I LOVE this easy 4-ingredient recipe!) and your favorite chicken wing recipe.
Napkins. Lots of napkins. Especially when saucy wings are involved.
Carrot & Celery Sticks alongside some ranch or blue cheese dressing. Perfect for taming down spicy chicken wings.
And, of course, some really stellar side dishes.
From classics such as mac & cheese and potato salad to healthier options such as vinegar coleslaw (my personal favorite) and quick pickles, there are so many options.
So, let's dig in!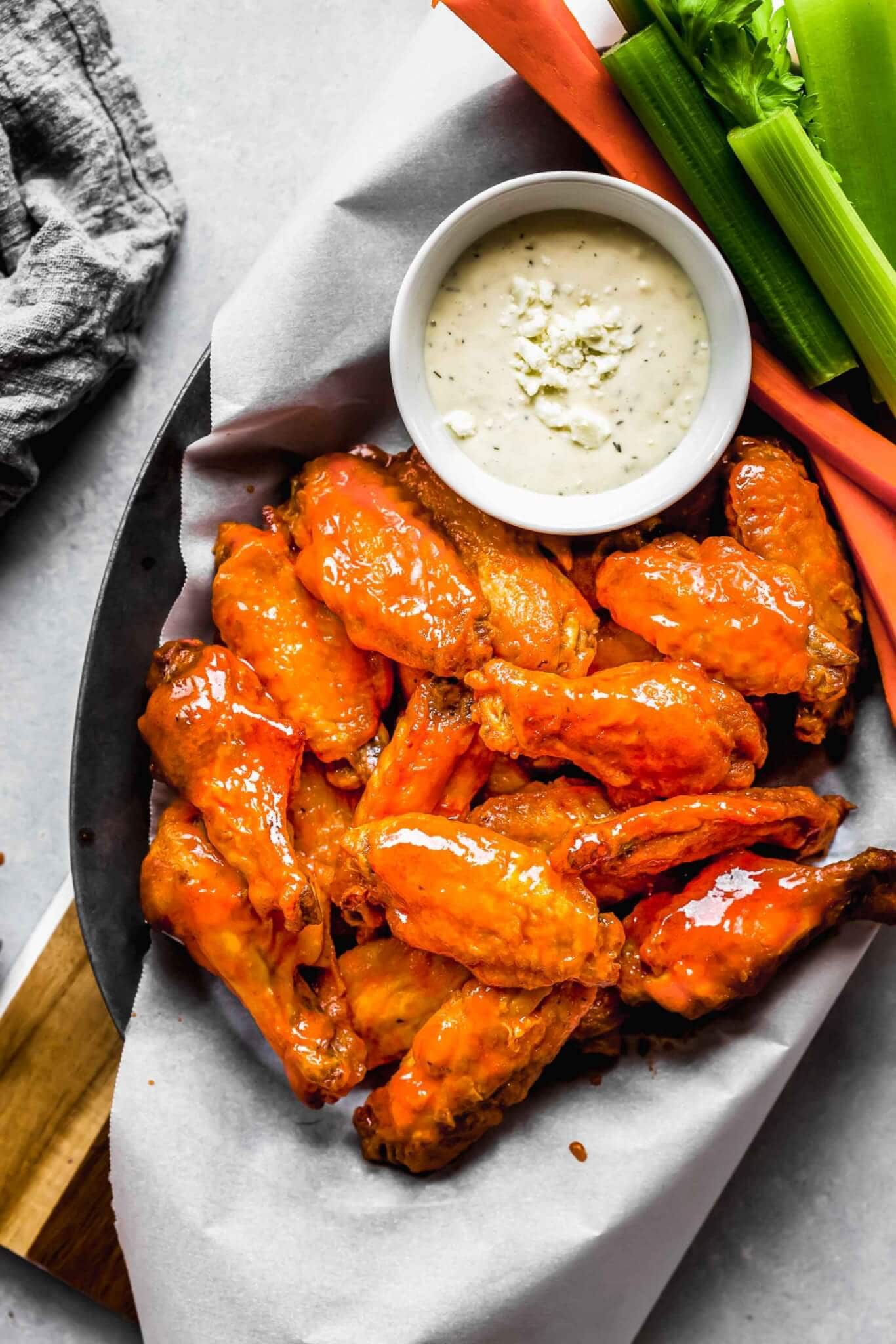 Keep reading to discover 35+ easy side dishes that pair with wings!
Sides for Wings
These are some of the best side dishes to serve with chicken wings:
But the list goes on! Keep reading to find even more incredible sides to serve at your next wing night.
What to Serve with Wings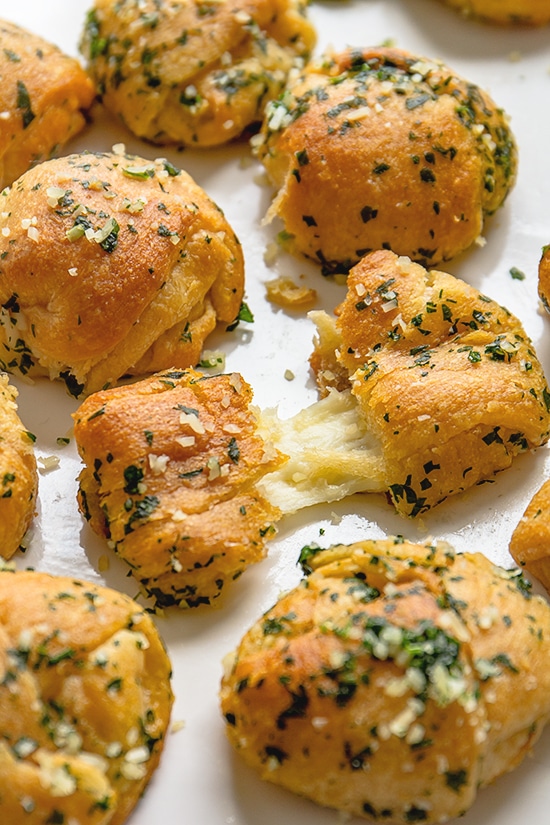 We are finally in the home stretch of Super Bowl food sharing. So from now until Friday, I have some recipes that you can throw together in a matter of
Caesar salad is a staple on restaurant menus across the country, but we've yet to find one as perfectly blended as this one – crisp romaine is tossed with creamy dressing, crunchy croutons and premium Parmesan. All hail Caesar!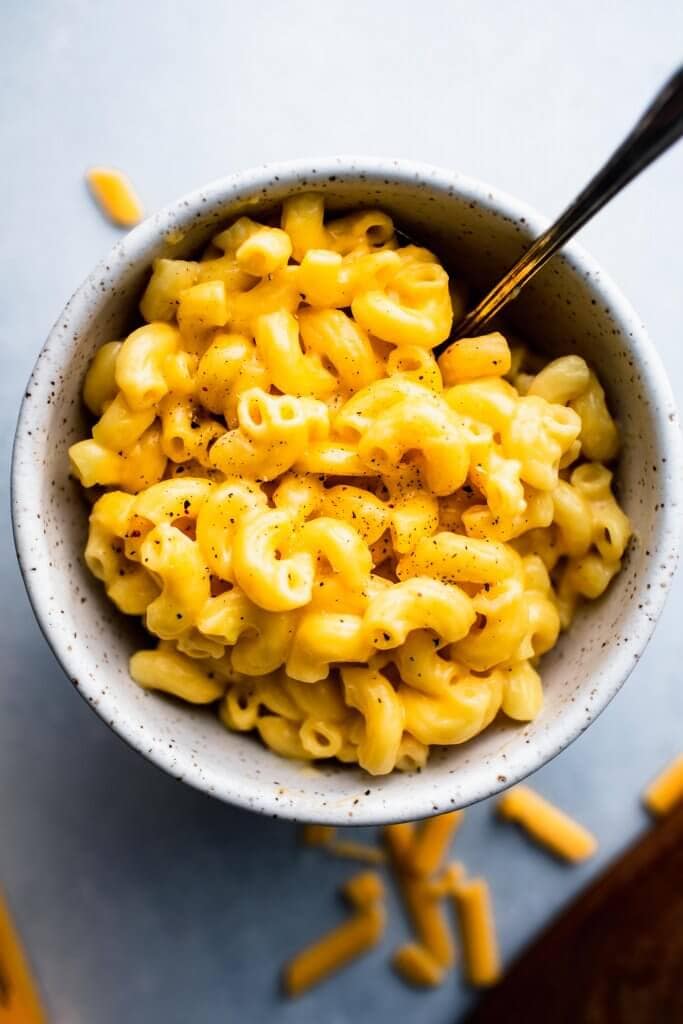 This is the BEST Instant Pot Mac and Cheese! Made extra creamy with a secret ingredient plus delicious cheddar & parmesan cheese. It can be made in just 4 minutes with your electric pressure cooker.
Get the RECIPE
These Grilled Baked Potatoes are perfect for making a Baked Potato Bar for any summer occasion. The topping ideas are endless, and each guest will love customizing their own potato.
Get the RECIPE
My Crispy Air Fryer Onion Rings are sweet, crunchy, and delicious! Lightly breaded with egg, milk, and seasoned Panko, they're also a healthier option cooked in the air fryer!
Toasty, buttery, herby, covered in a dusting of salty parmesan cheese, piping hot and fresh out of the oven—our homemade garlic bread recipe is everything you're craving right now, and then some.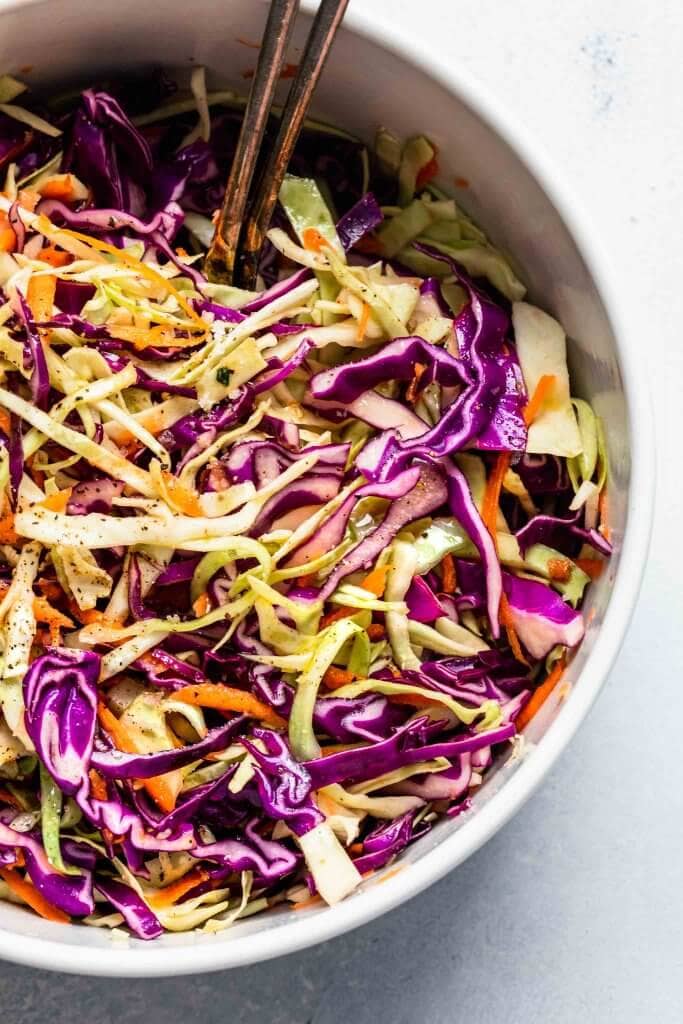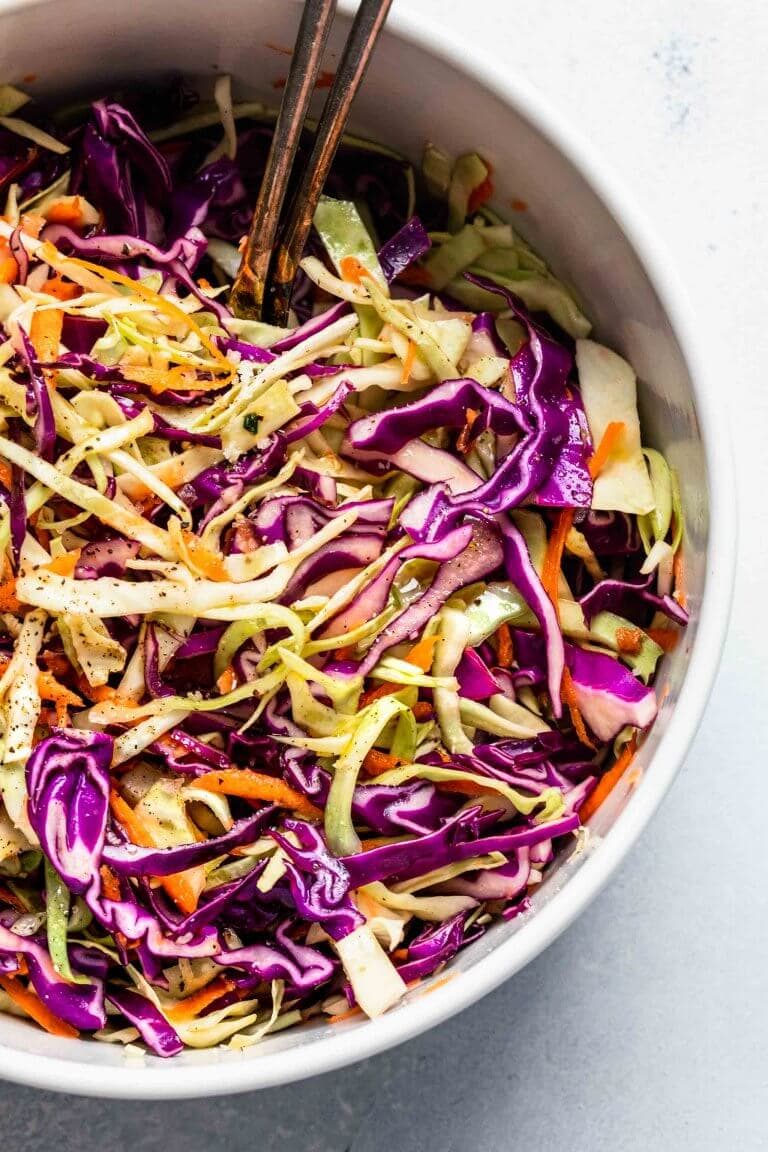 Vinegar Coleslaw is a super simple side dish recipe made without mayonnaise. It's tangy, delicious and crunchy. 
Get the RECIPE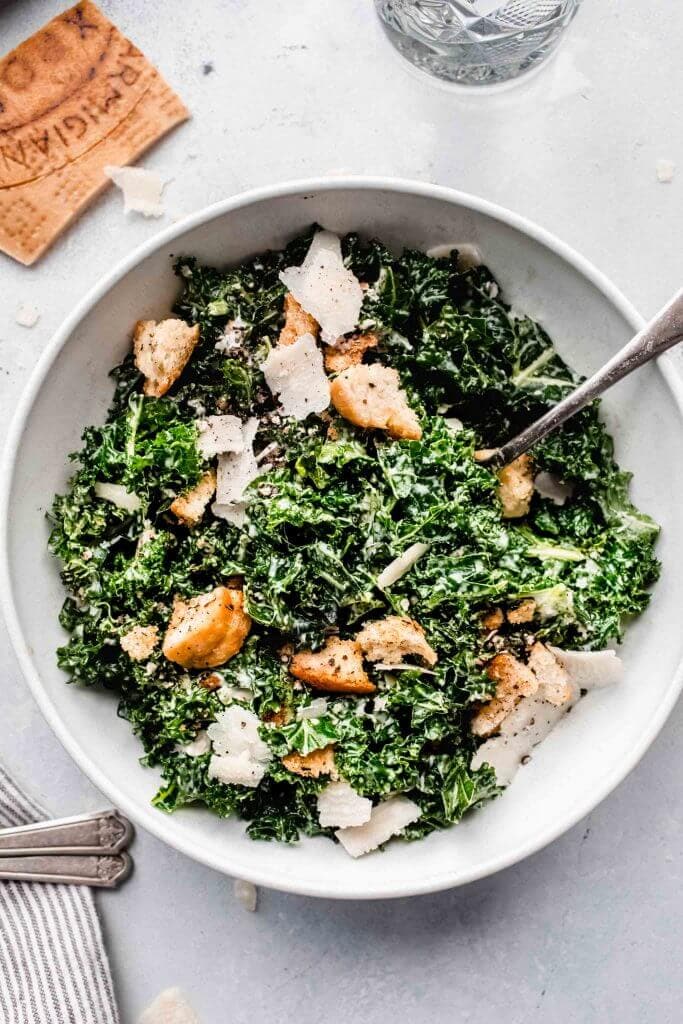 This Kale Caesar Salad is topped with crispy homemade croutons and parmesan cheese. Massaging the creamy garlic dressing into the kale makes it extra tender and delicious.
Get the RECIPE
Coated in panko breadcrumbs, these avocado fries are crispy on the outside and creamy in the middle. A delicious healthy appetizer or snack!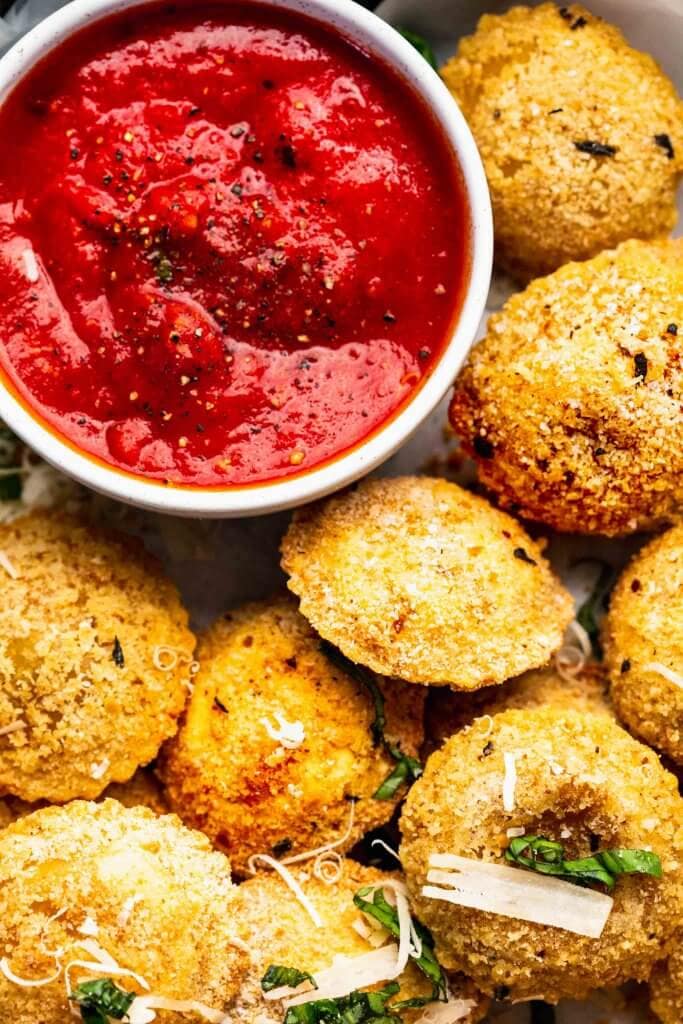 Just when you thought ravioli couldn't get any better! Have you tried Toasted Ravioli? Coated in a cheesy, breadcrumb mixture and then cooked until crispy and delicious! Serve this yummy appetizer with marinara sauce or alfredo sauce and enjoy! 
Get the RECIPE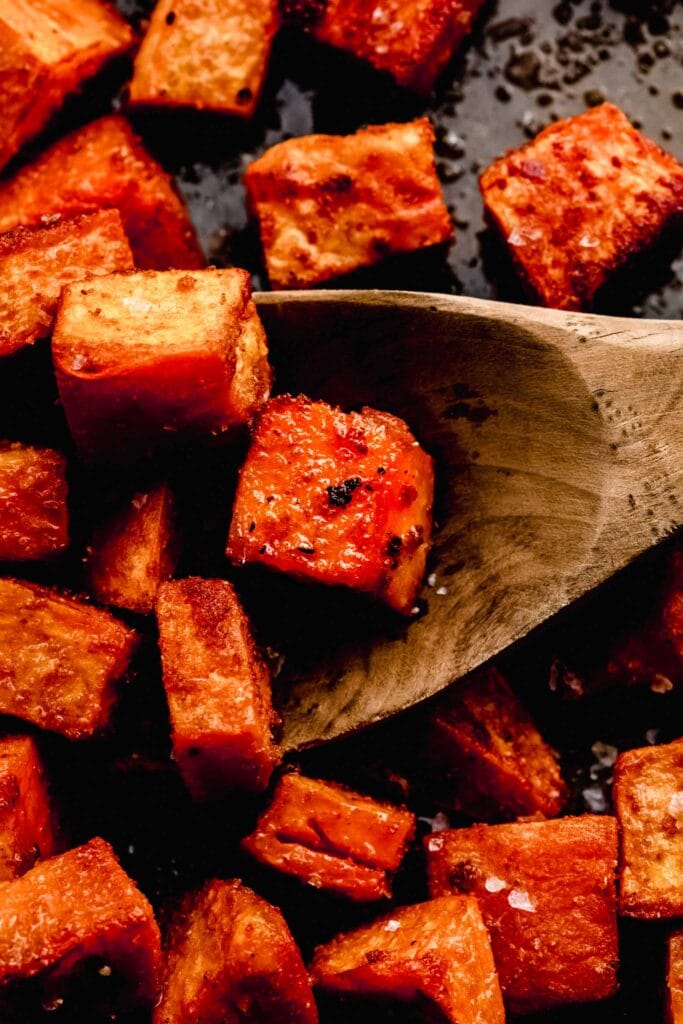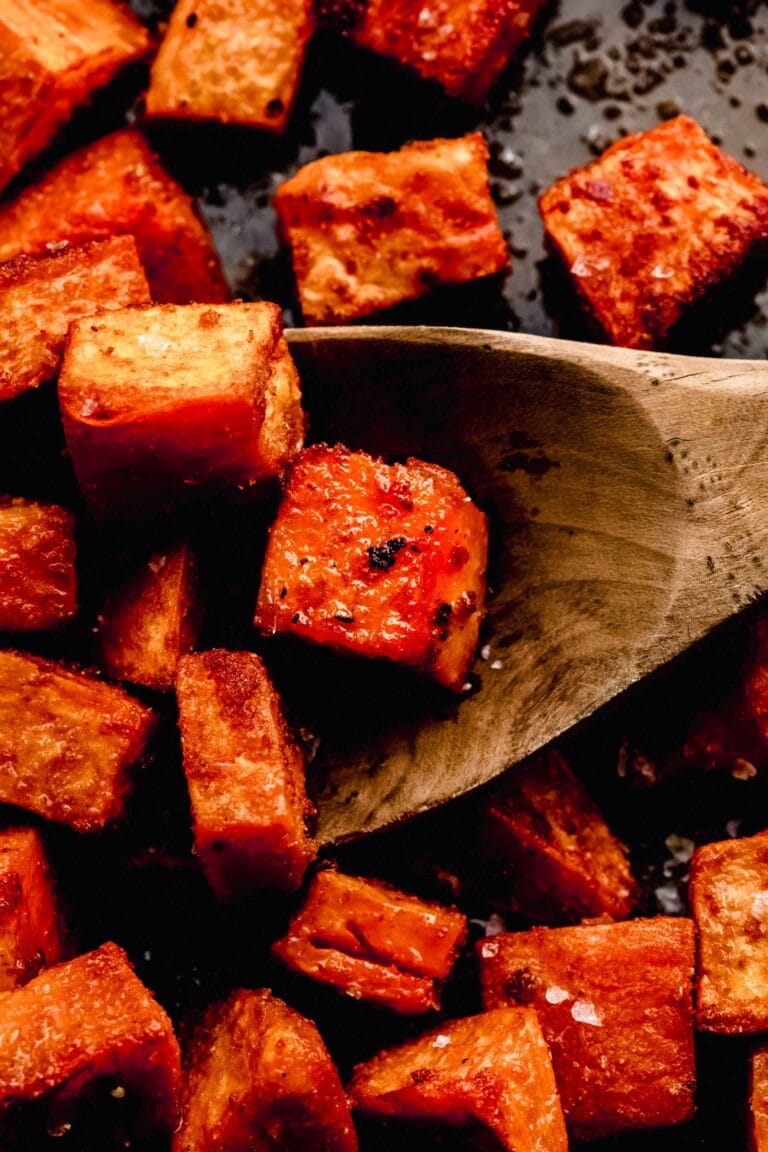 Roasted Sweet Potatoes are a salty, crispy, savory, and slightly sweet side dish you can pair with almost anything! Lightly spiced and so simple, this easy recipe is a total crowd pleaser and a must-have for weeknight dinners.
Get the RECIPE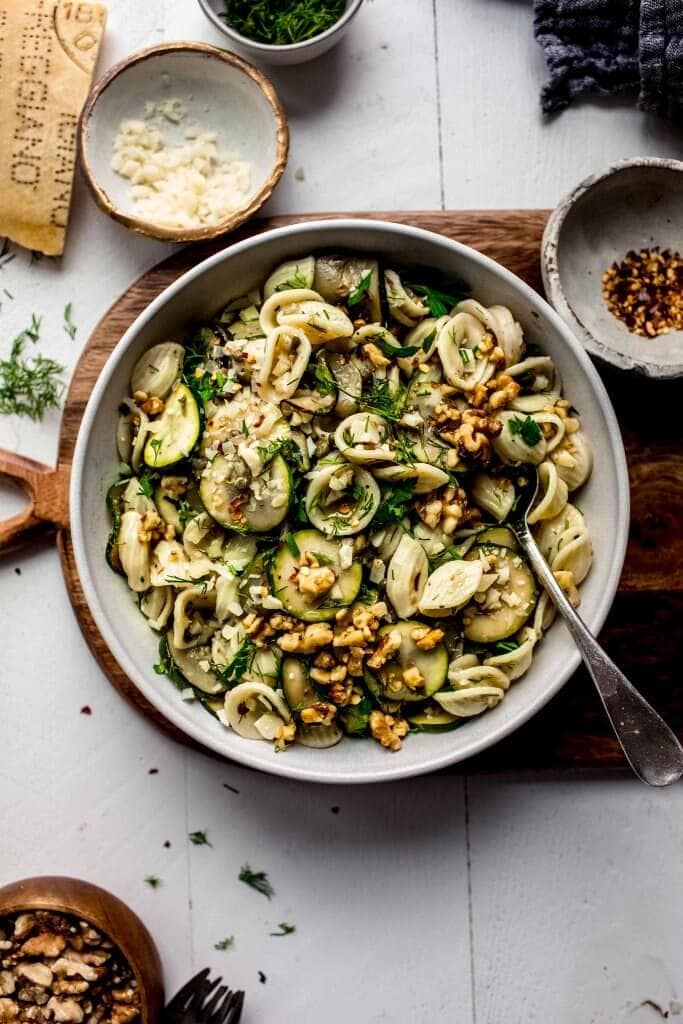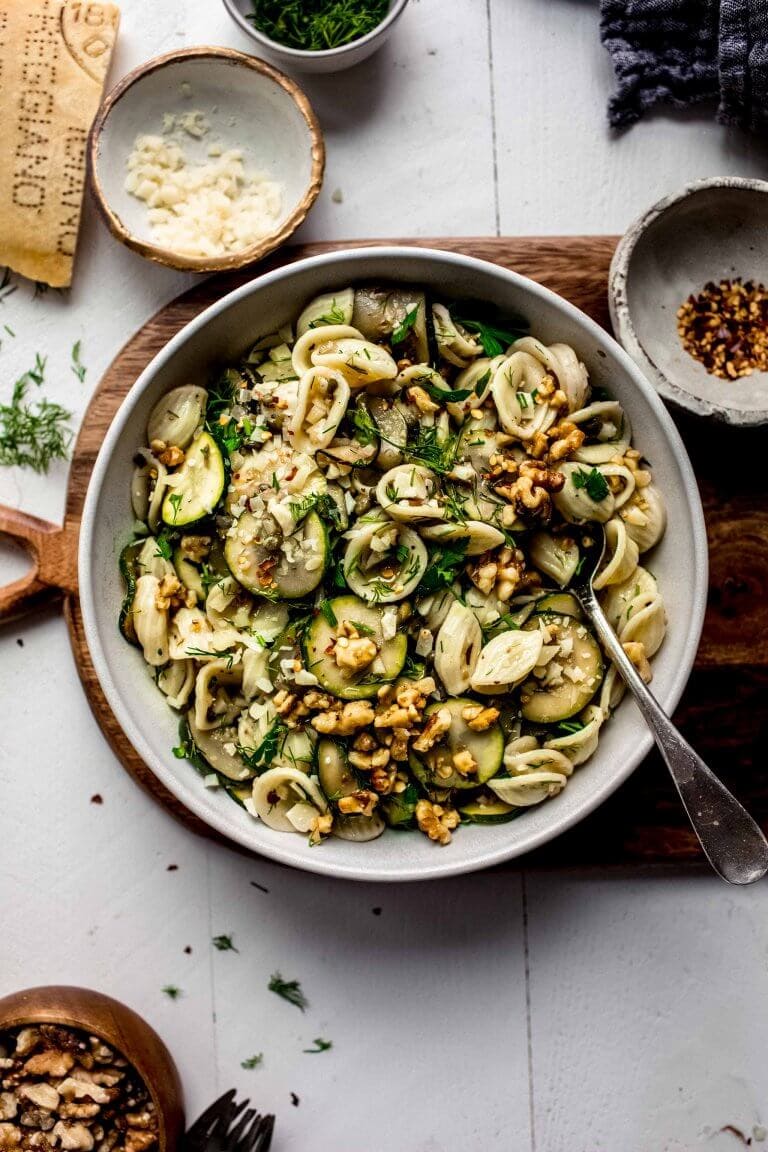 This Zucchini Pasta Salad recipe may be the best I've tried to date! Packed with sauteed zucchini, loads of parmesan cheese, fresh dill and crunchy walnuts.
Get the RECIPE
This Shaved Fennel and Celery Salad comes together quickly and has such a delicious light lemon vinaigrette and wonderful crunch. It's the perfect side salad for rich and hearty dishes like pasta or braised short ribs.  
Get the RECIPE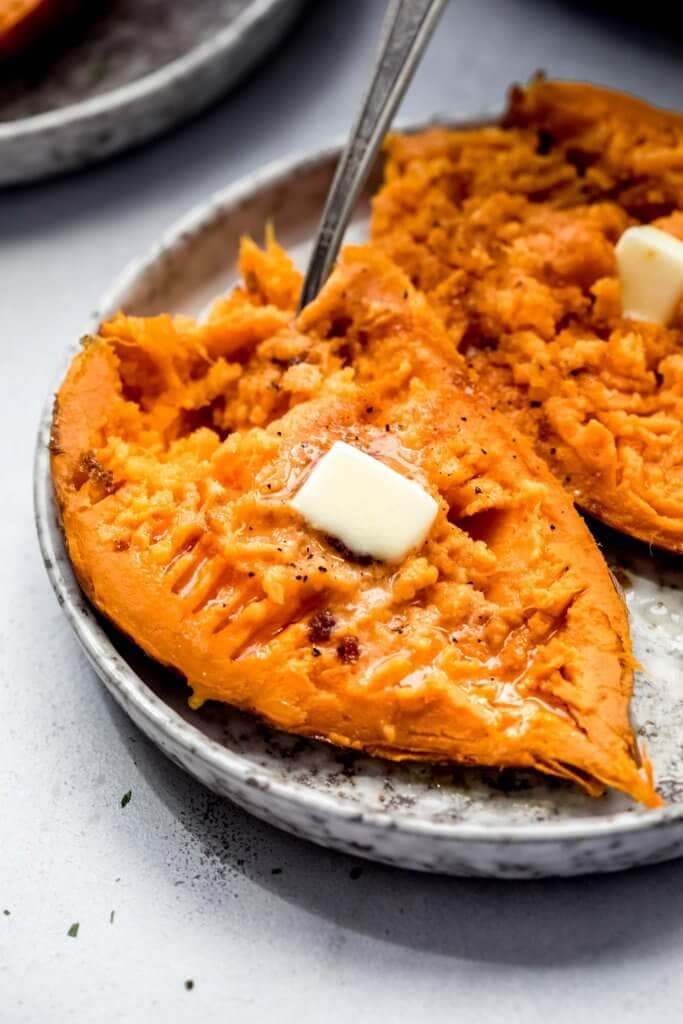 Instant Pot Sweet Potatoes cook up quicker than in the oven and they're deliciously fluffy and creamy every time! Learn how to make the BEST sweet potatoes in the pressure cooker in just about 30 minutes! 
Get the RECIPE
Macaroni Salad is quick to throw together and so DELICIOUS! A versatile, fool-proof pasta salad recipe with a full-flavored creamy dressing.
Apple Slaw with Celery Root is an exciting twist on your basic coleslaw. Crisp apples and celery root combine with jalapeno, cilantro & pickled onions. It's sure to be a stand out side dish!
Get the RECIPE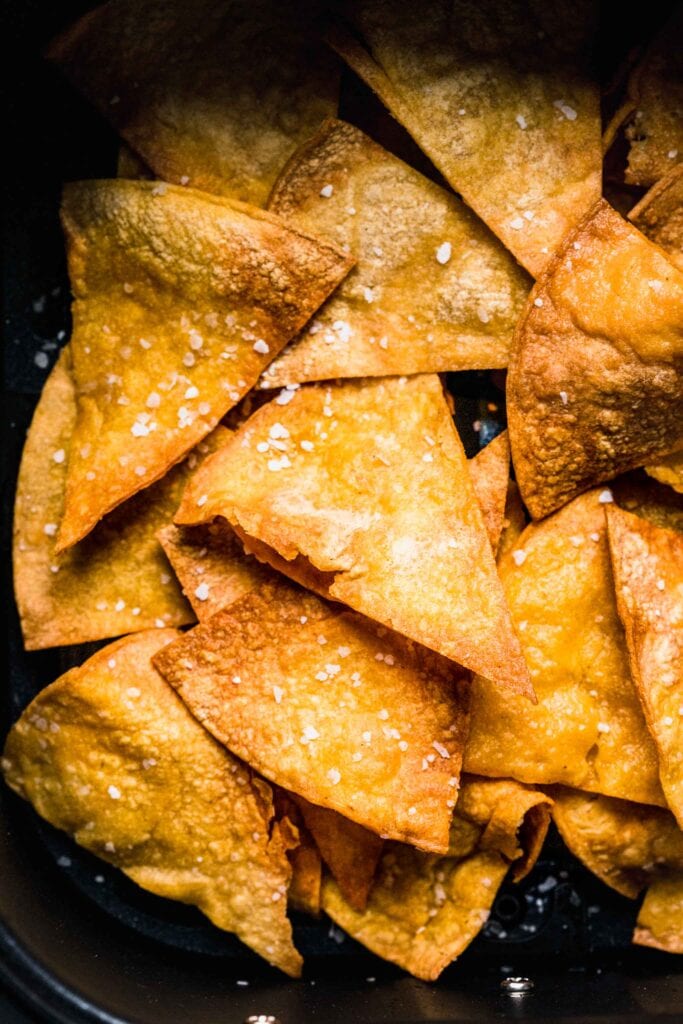 These 3-ingredient Air Fryer Tortilla Chips are quick and easy to make, super crunchy, and light. They're perfect for dunking in salsa, guacamole, hummus, and more!
Get the RECIPE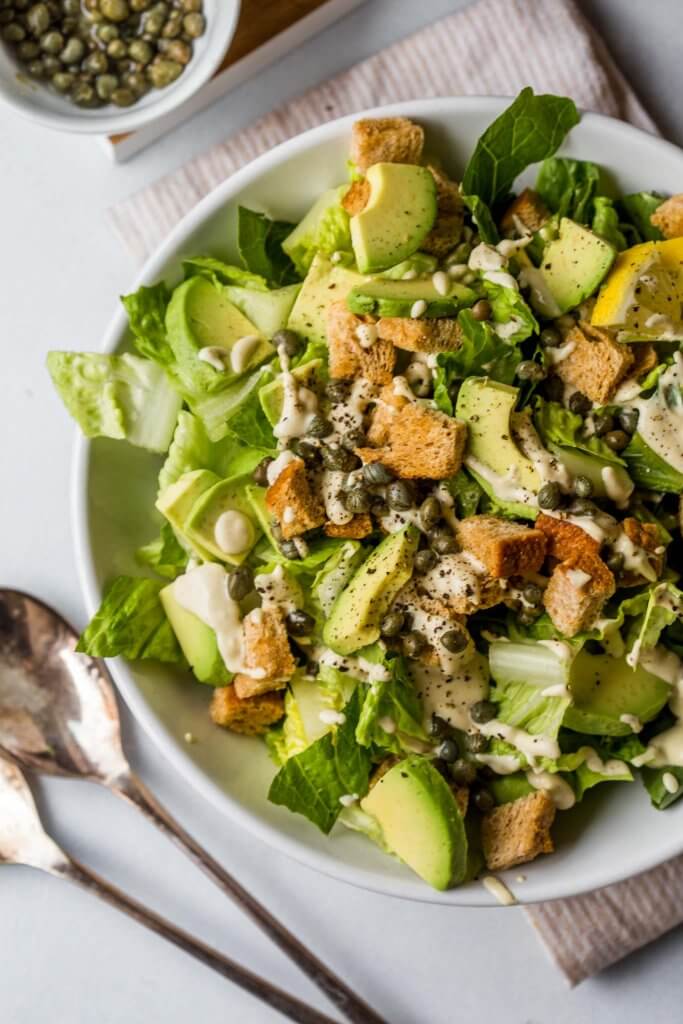 This Vegan Caesar Salad has all the tanginess and creaminess that you'd expect from a traditional Caesar salad, but it's completely plant based. Topped with fresh avocado, capers and croutons. 
Get the RECIPE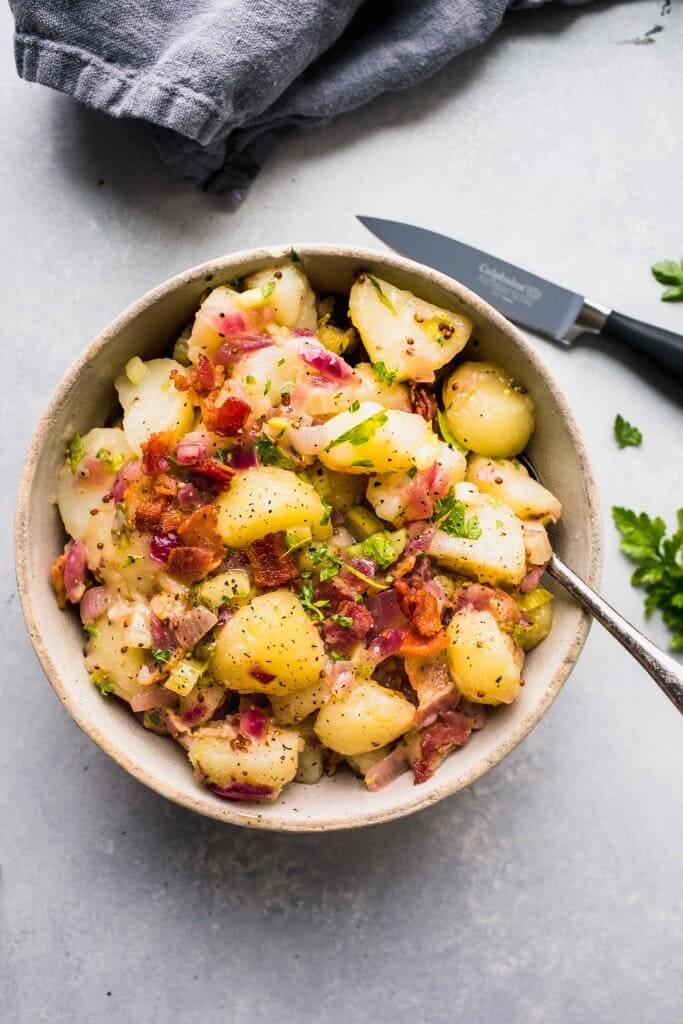 This delicious warm German Potato Salad combines tender potatoes with a warm bacon-mustard vinaigrette dressing. It's tangy, creamy and the perfect side dish for the summer grilling season. 
Get the RECIPE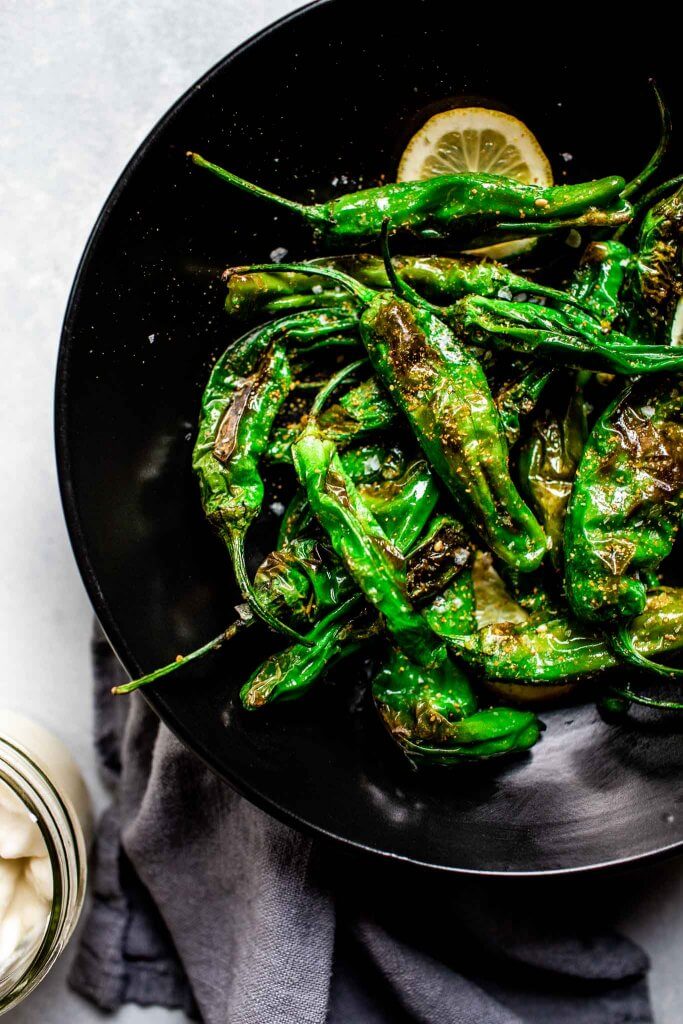 These Blistered Shishito Peppers are the perfect finger food. They're so easy to make too. Lightly seasoned and slightly smoky, you'll find that most are mild… one out of every ten might surprise you. 

Get the RECIPE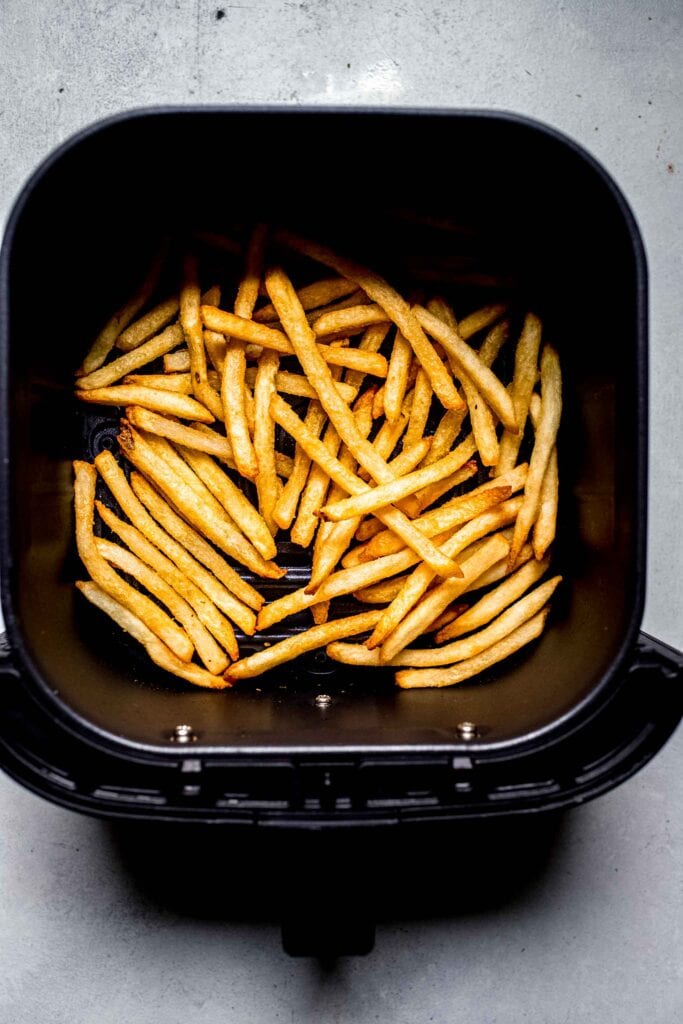 These Air Fryer Frozen Fries come out exactly like your favorite fast food fries! They're crispy, golden on the outside and perfectly fluffy inside. SO much better than deep frying or baking! Plus, you can cook different types of fries – waffle fries, shoestring, steak fries and more!
Get the RECIPE
Say bye bye to basic potato salad. This Grilled Potato Salad combines smoky grilled potatoes with a delicious tangy mustard dressing that's loaded with fresh herbs and salty capers. It's delicious! 
Get the RECIPE
This Arugula Salad recipe with red wine vinaigrette is my go-to green salad. The arugula has a peppery bite to it which pairs wonderfully with the acid in the vinaigrette. It's the perfect salad for pairing with rich dishes.
Get the RECIPE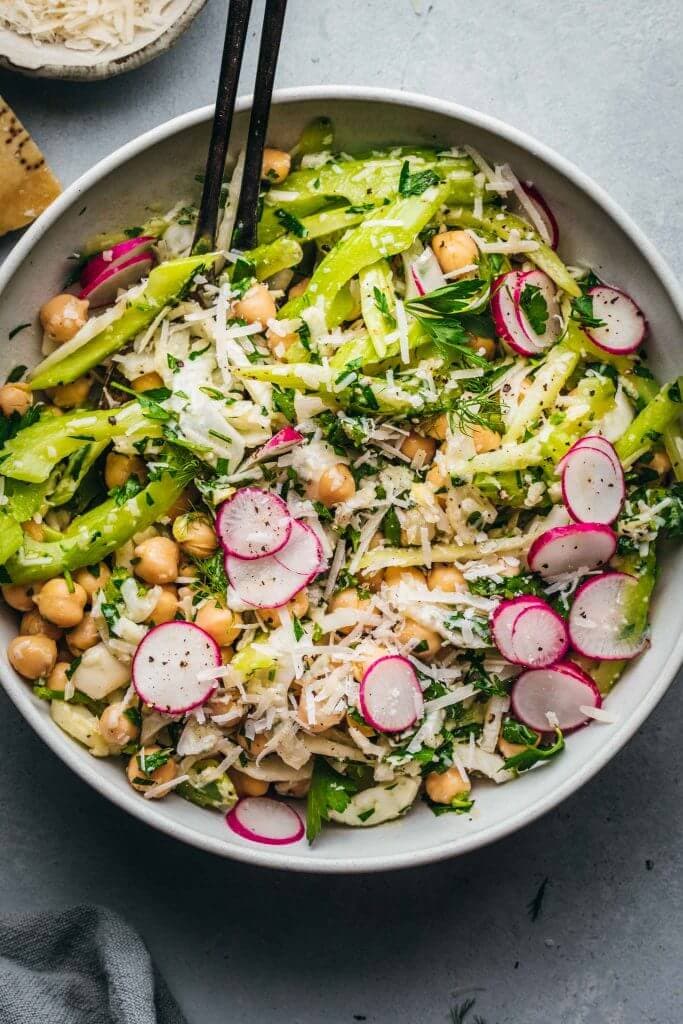 This Fennel and Chickpea Salad is tossed in a light citrus vinaigrette & topped with parmesan. It's the perfect make-ahead salad for potlucks or lunches.
Get the RECIPE
This flavor-packed Italian Chopped Salad will win over everyone around the table! Hearty meats, crisp vegetables, tons of cheese and a zesty Italian dressing combine to form a highly addictive salad!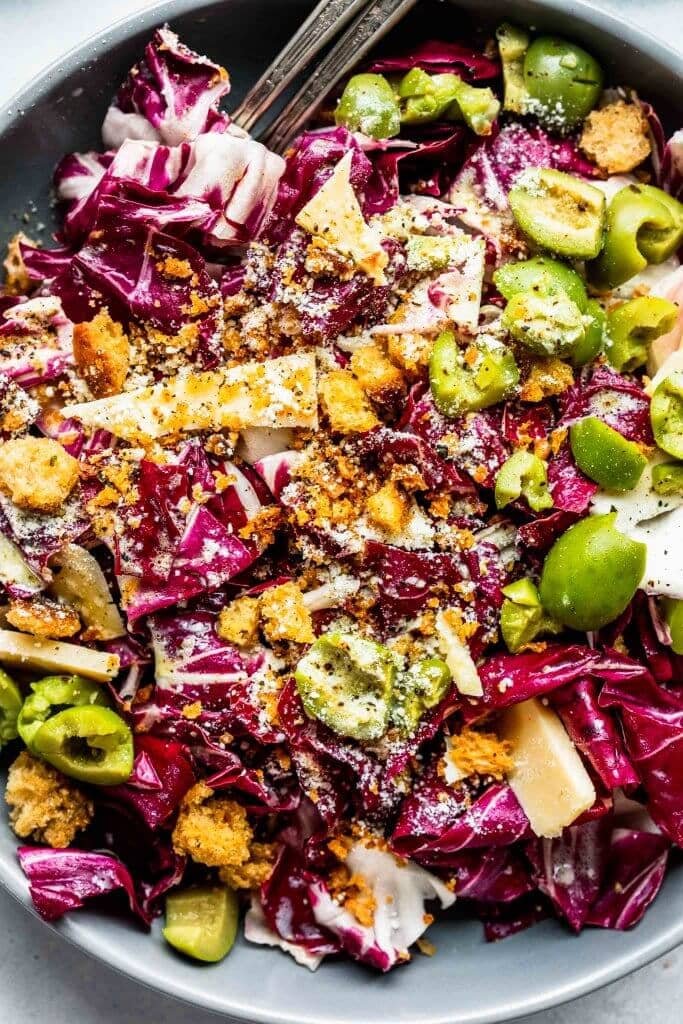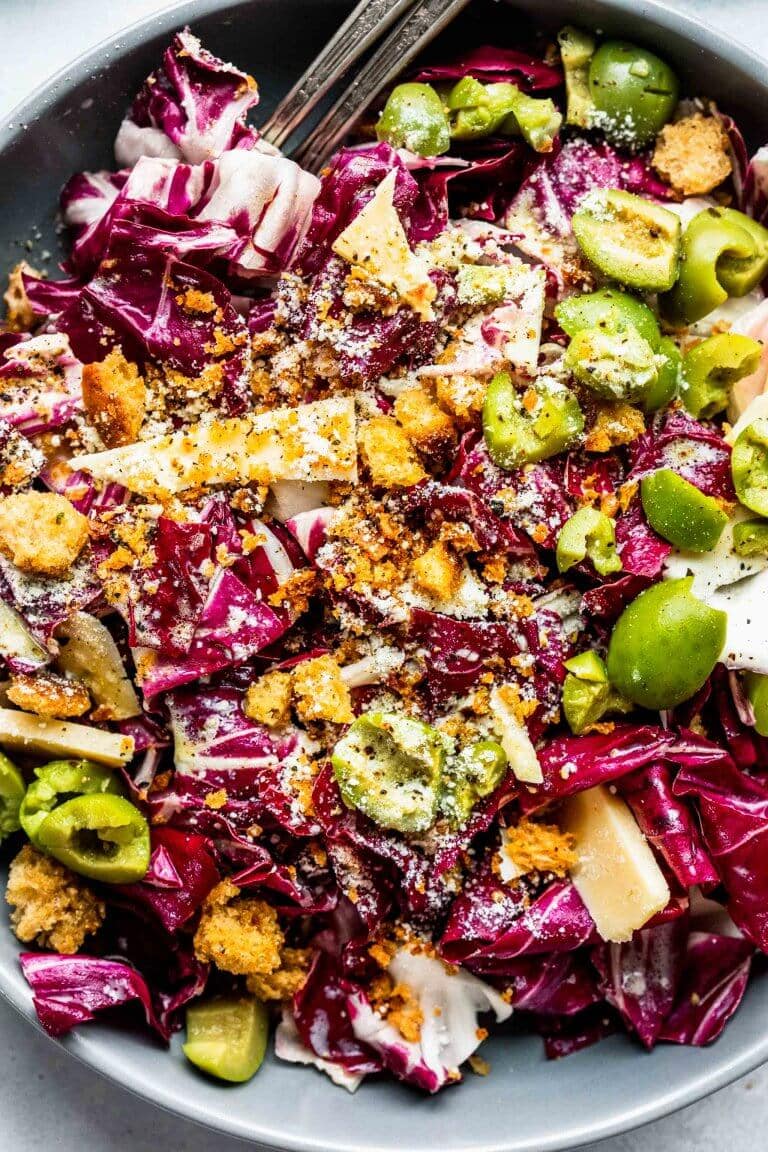 This delicious Radicchio Salad is dressed in a creamy lemon-vinaigrette and tossed with buttery calvestrano olives, tasty breadcrumbs and nutty parmesan cheese. And, a special tip ensures that your radicchio won't be bitter!
Get the RECIPE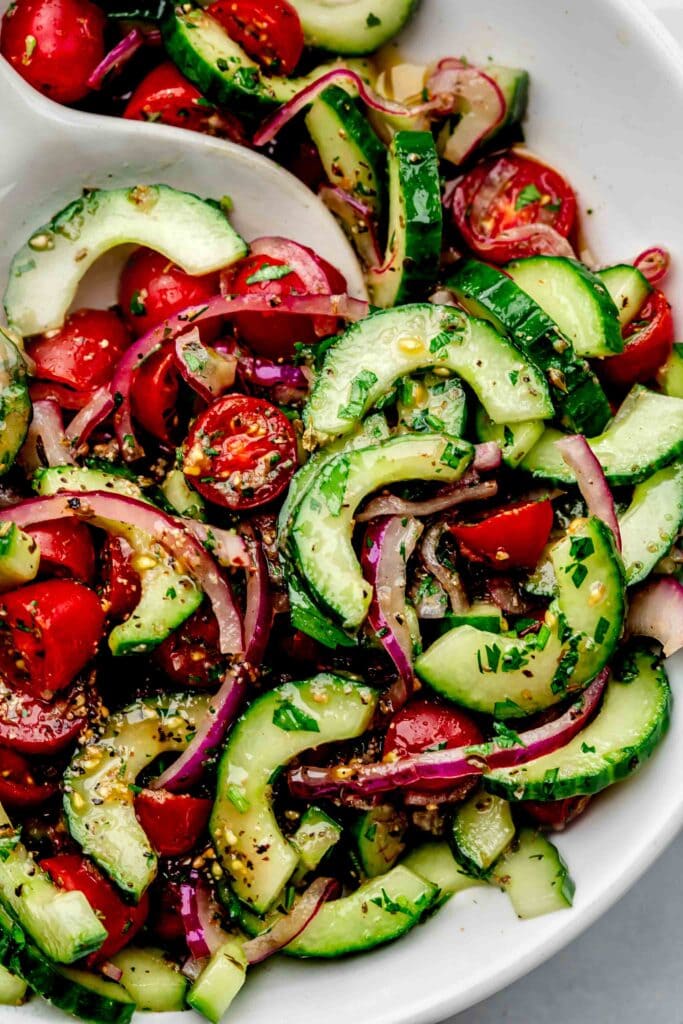 This Tomato Cucumber Salad features fresh cucumbers, juicy tomatoes, and crisp red onion. Dressed in a tangy homemade red wine vinaigrette, every bite is bursting with refreshing Mediterranean flavors!
Get the RECIPE
This simple Italian salad is the only side salad recipe you need. It fits perfectly with any pasta dish and finds good company alongside a whole roasted chicken or delicate fish dinner.
A classic Creamy Cucumber Salad recipe, with fresh cucumbers, onion, and dill. When summer cucumbers are plentiful, this is the salad you'll want to serve with EVERYTHING!
Sweet Potato Fries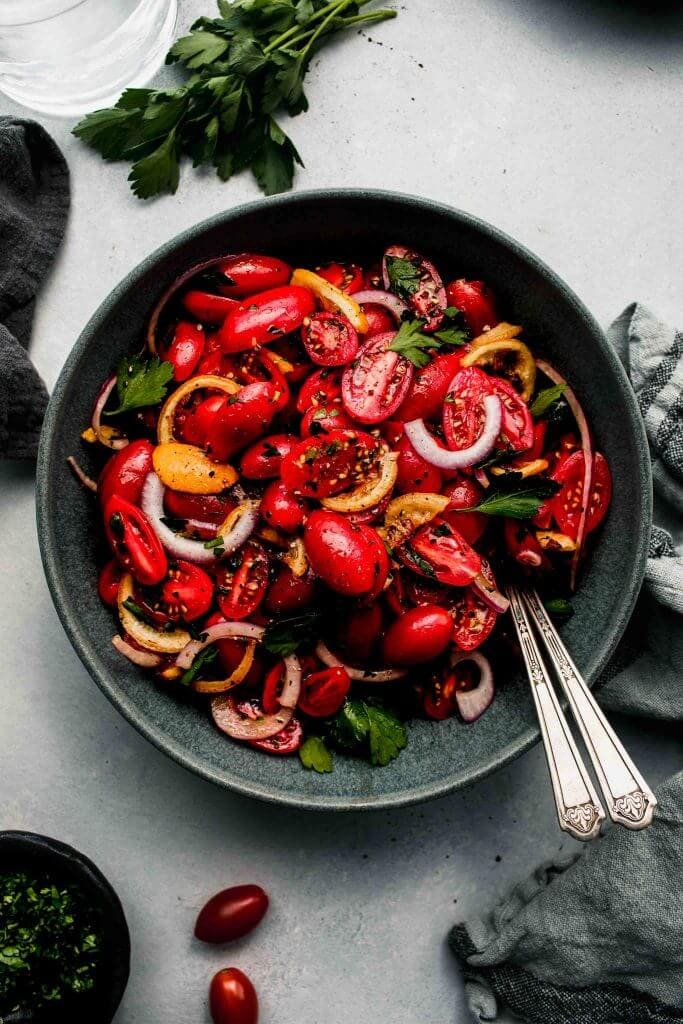 This Cherry Tomato Salad with Roasted Lemons is the perfect side dish. Sweet tomatoes combine with a tangy vinaigrette and delicious roasted lemons. 
Get the RECIPE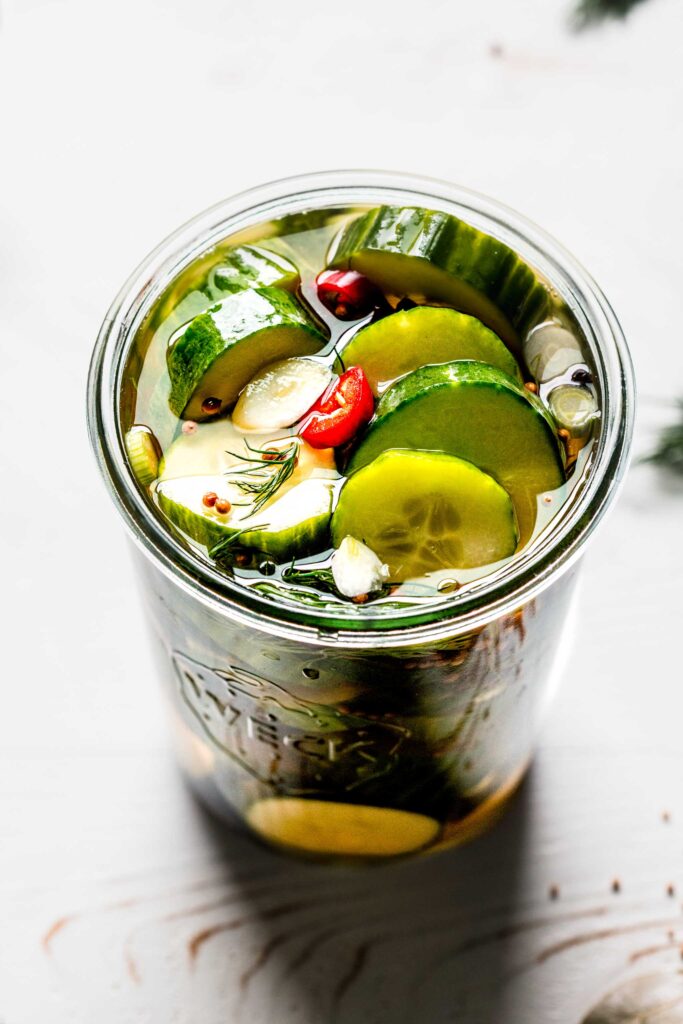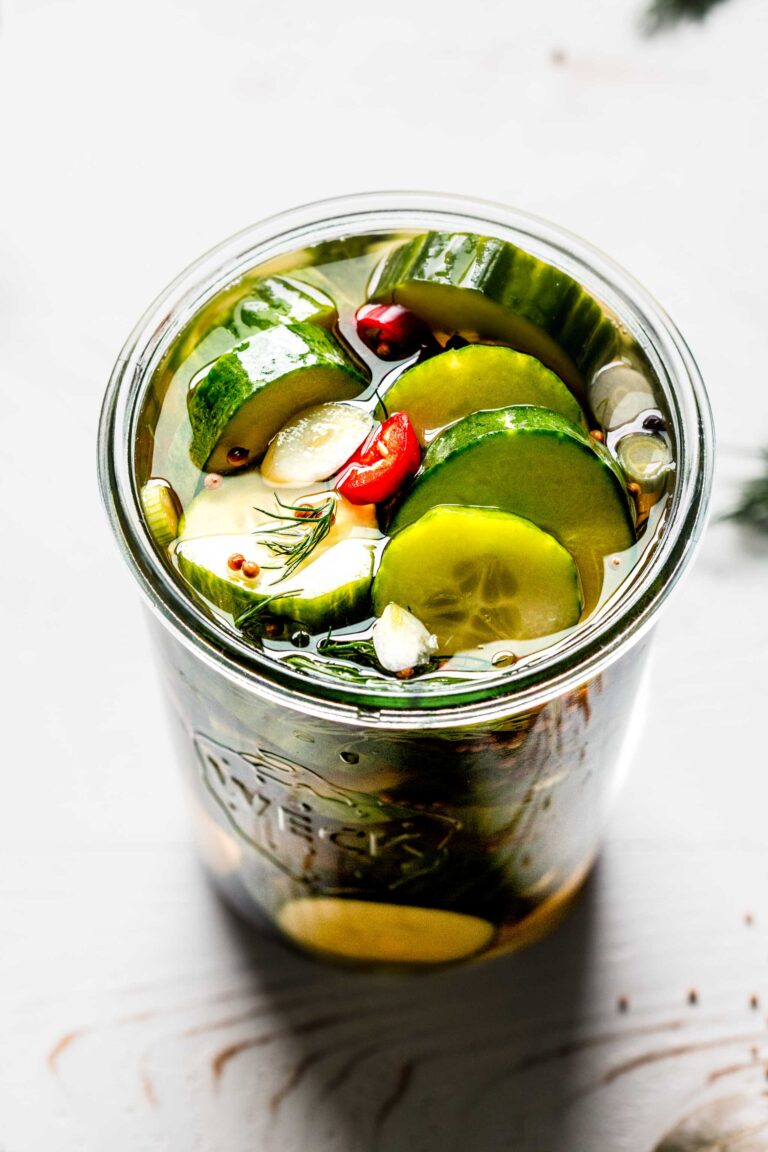 These ​​Quick Pickled Cucumbers are ready to eat in 1 hour! There's no canning required and they stay crisp for months.
Get the RECIPE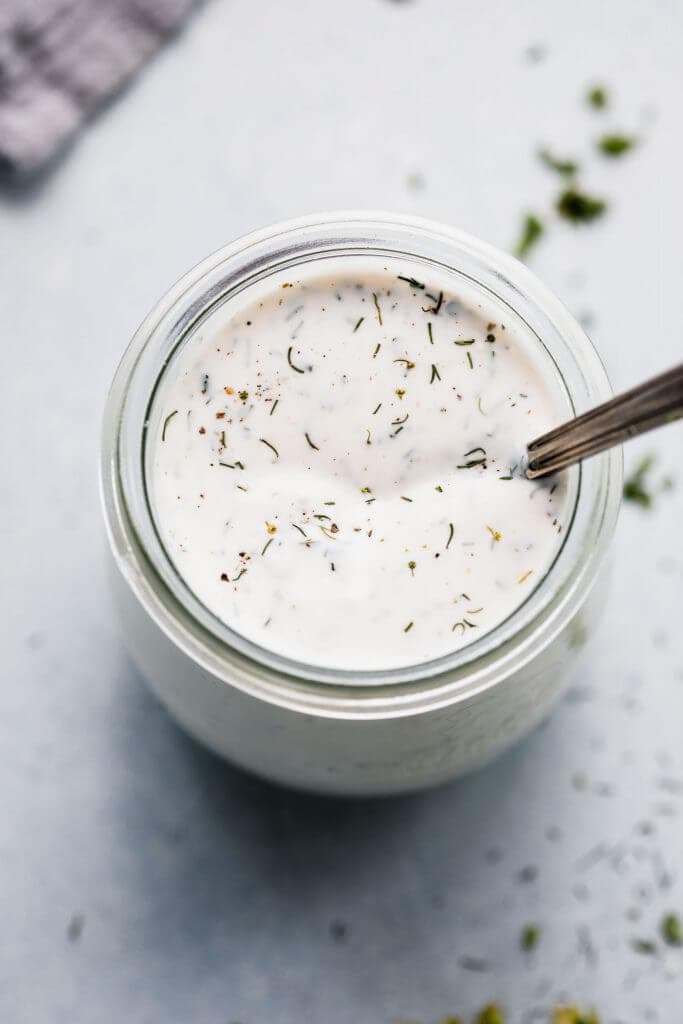 This Homemade Ranch Dressing is hands down the best, most crave-worthy ranch you've ever had. This recipe can rival any restaurant ranch dressing!
Get the RECIPE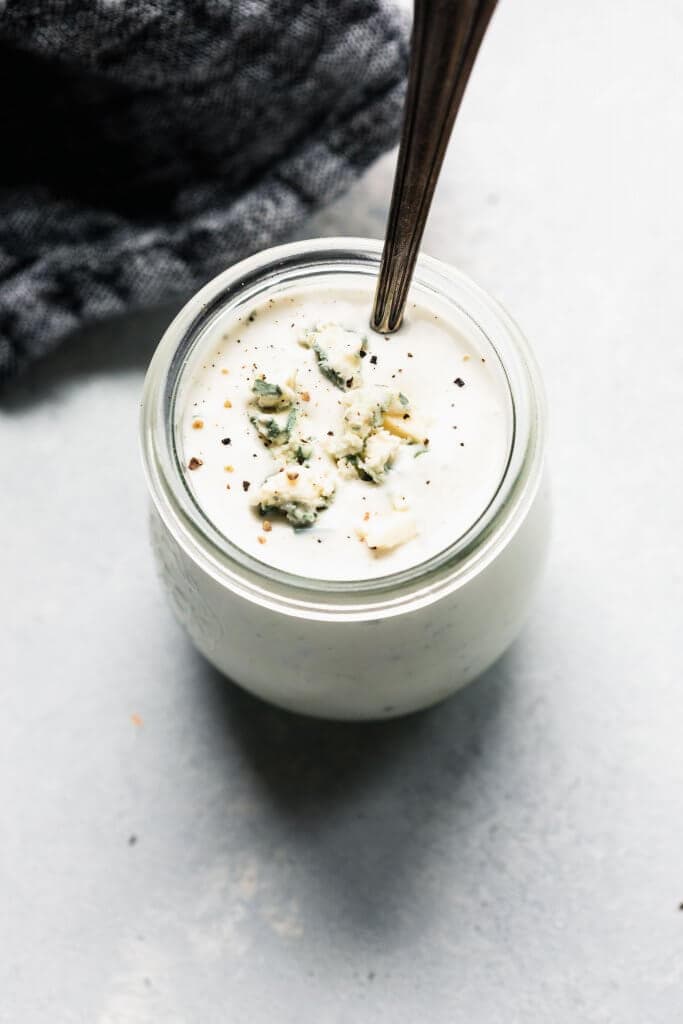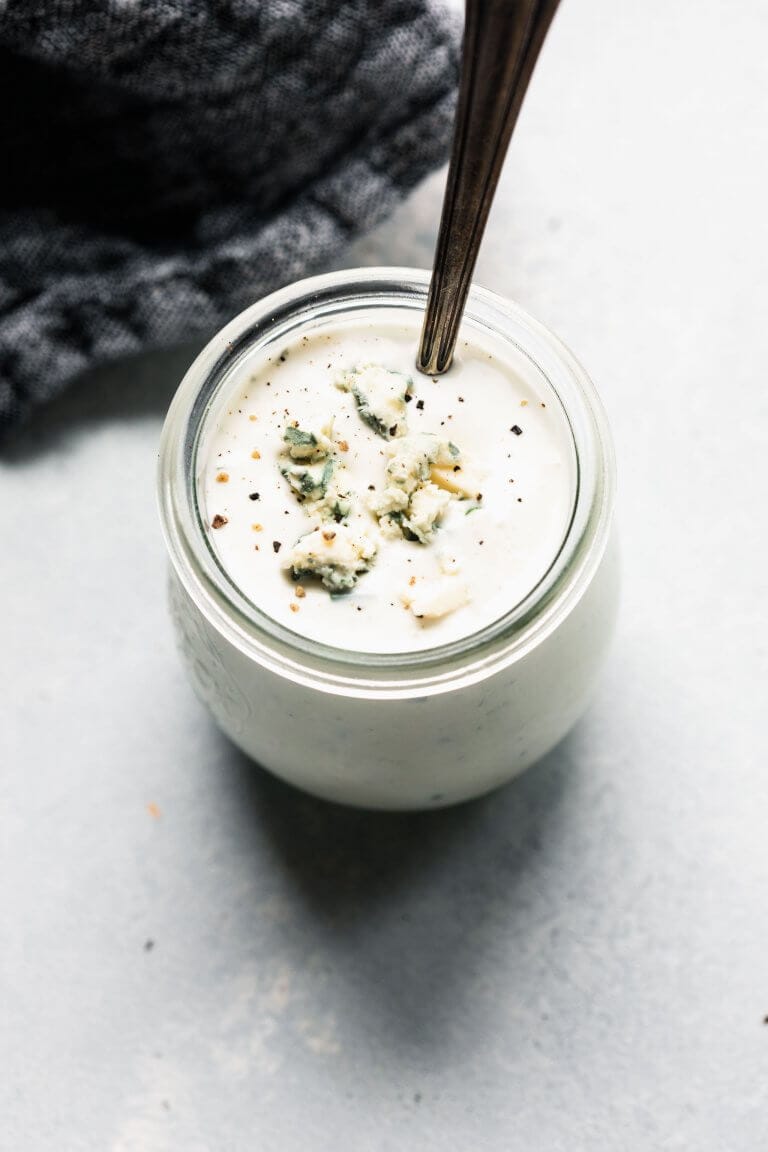 This is the BEST Homemade Blue Cheese Dressing recipe. It takes less than five minutes to make. Super creamy, tangy and loaded with chunky blue cheese. Drizzle it over a Wedge Salad or serve it alongside some Buffalo Wings. 
Get the RECIPE
How to Make Ahead and Store
Many of these wing side dish recipes can be made ahead of time and stored in the refrigerator for a few days or even in the freezer. Simply check the individual recipes for full storing instructions and details on how to make ahead. 
Favorite Wing Recipes:
More Side Dish Recipes:
Did you Make Any of These Chicken Wing Side Dishes?
Please leave a comment and rating below, if you loved this round up of sides for wings. Also, be sure to snap a picture of your finished dish and share it with me on Instagram using the hashtag #platingsandpairings and tagging me @platingsandpairings.
HUNGRY FOR MORE? For more great Platings & Pairings recipes, be sure to follow me on Pinterest, TikTok, Facebook, YouTube and Twitter.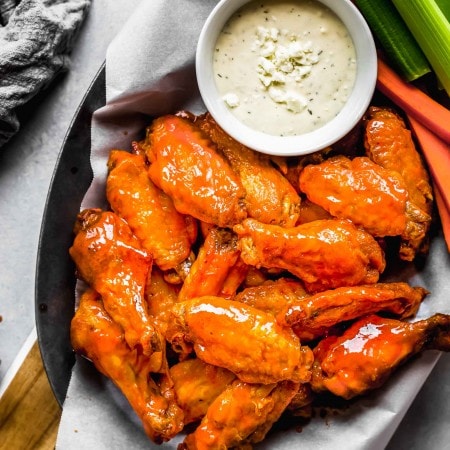 ½

head

red cabbage

(shredded)

½

head

green cabbage

(shredded)

1

carrot

(grated)

¼

cup

apple cider vinegar

1

Tablespoon

honey

1

Tablespoon

olive oil

1

teaspoon

kosher salt

Salt and pepper

(to taste)
Add cabbage and carrot to a large bowl.

Whisk together apple cider vinegar, honey, olive oil and salt. Pour over cabbage mixture.

Toss well to combine. Season with additional salt and pepper, to taste.
In place of the cabbage and carrot, you can use a 16-ounce package of shredded cabbage mix. 
Calories: 39kcal | Carbohydrates: 7g | Protein: 1g | Fat: 1g | Saturated Fat: 1g | Sodium: 214mg | Potassium: 169mg | Fiber: 2g | Sugar: 4g | Vitamin A: 1276IU | Vitamin C: 34mg | Calcium: 33mg | Iron: 1mg