Sausage Biscuit Cups – Spicy Southern Kitchen
2 min read
[ad_1]

These mini Sausage Biscuit cups are a cinch to make. They are kind of like sausage, egg, and cheese biscuits only in a cute little cup. Kids will love them!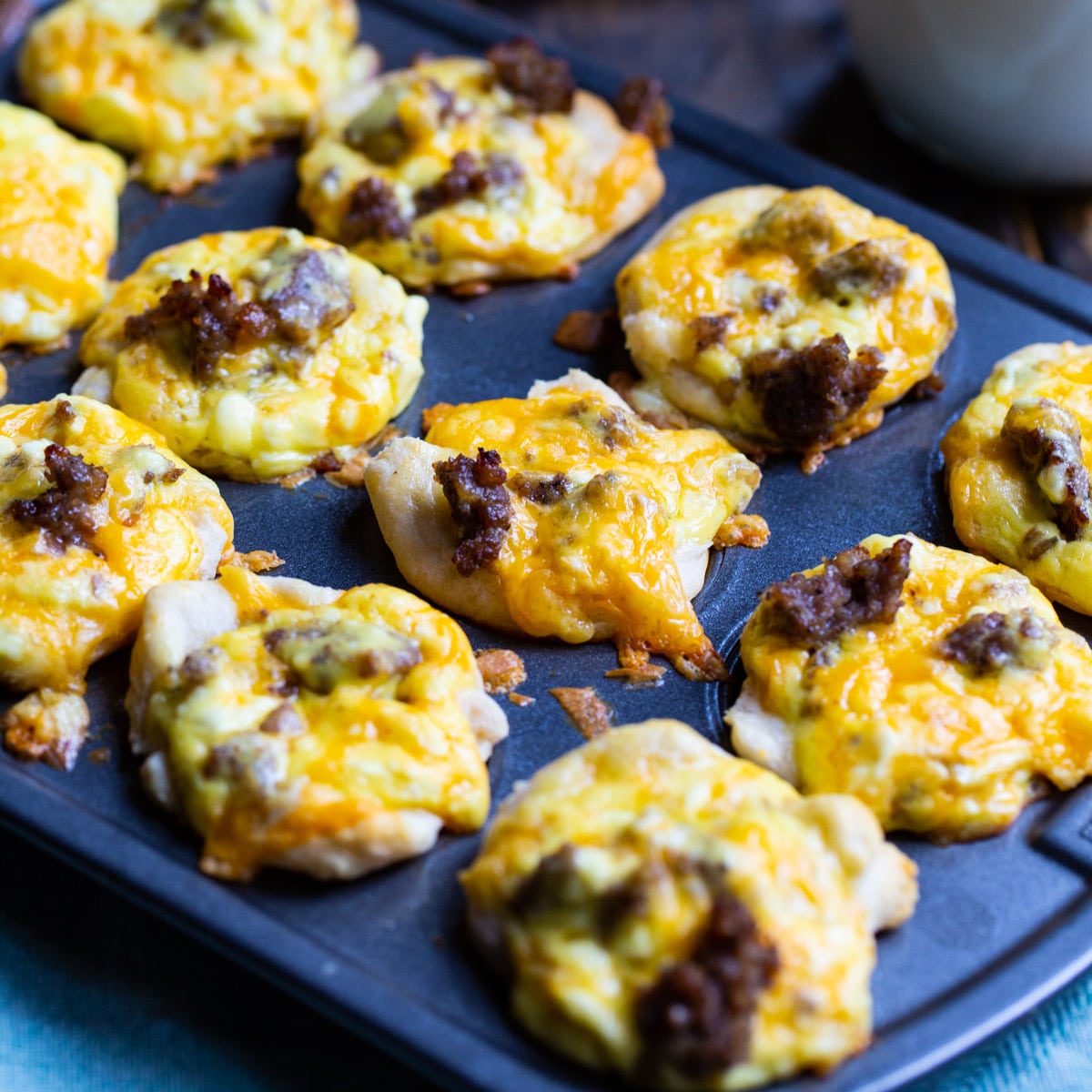 Mini Sausage Biscuit Cups hot out of the oven will be quickly gobbled up. It's like a sausage, egg, and cheese biscuit in a cute little cup. And they are super fun to eat.
Start With Canned Biscuits
Using flaky canned biscuits makes these Sausage Egg Cups super easy to make. Each biscuit is peeled apart into three pieces and then each piece is shaped into a mini muffin cup.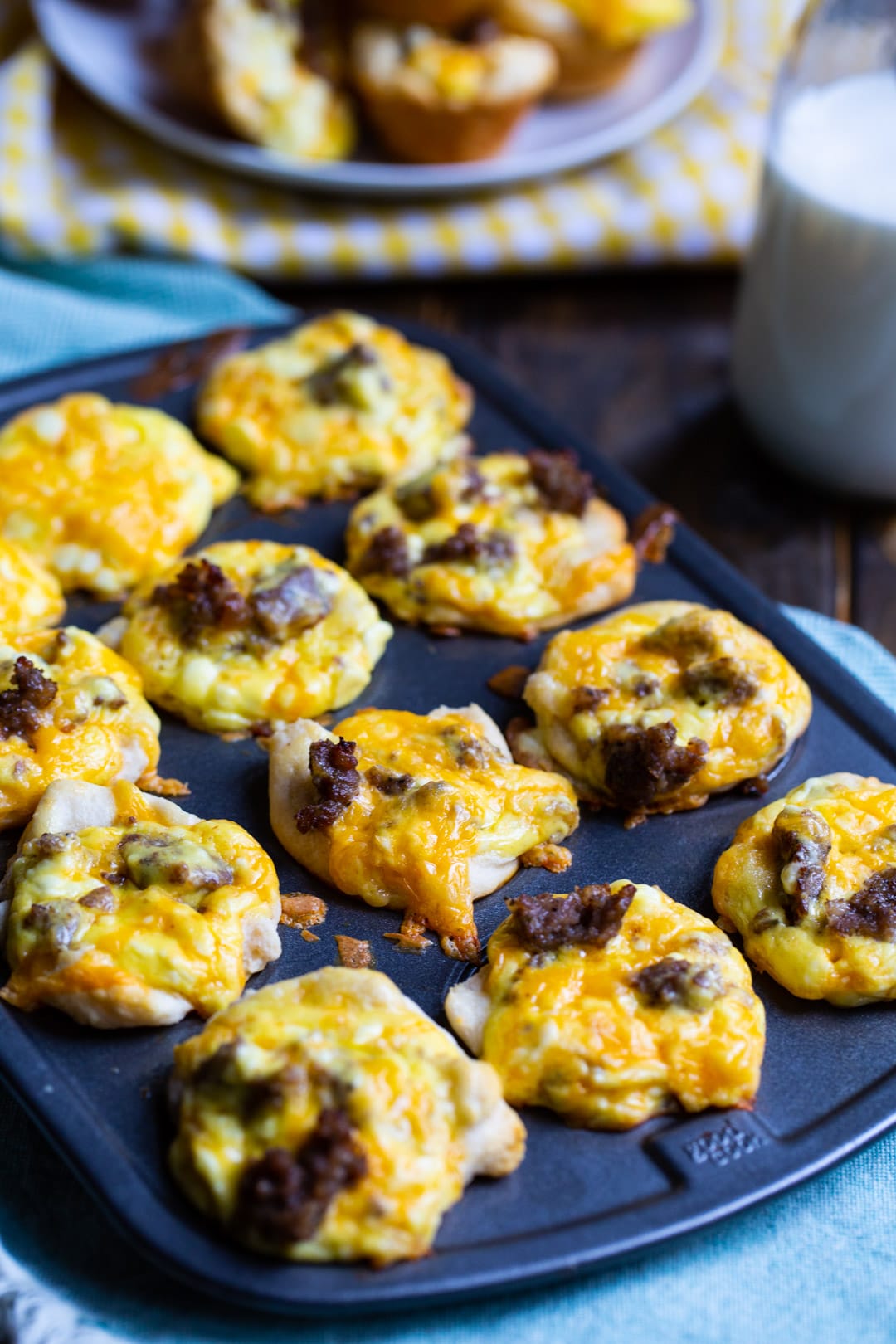 Sausage Filling
A mixture of eggs, cream cheese, sausage, and cheddar cheese makes a super delicious filling.
You could use bacon instead of sausage if you like. You could also use crescent rolls instead of biscuits.
A buttery biscuit cup filled with eggs, sausage, and cheese is a savory breakfast treat like no other.
Sausage Biscuit Cups Storage
Will keep in an airtight container in the refrigerator for 3 to 4 days. Leftovers can easily be frozen for use at a later time.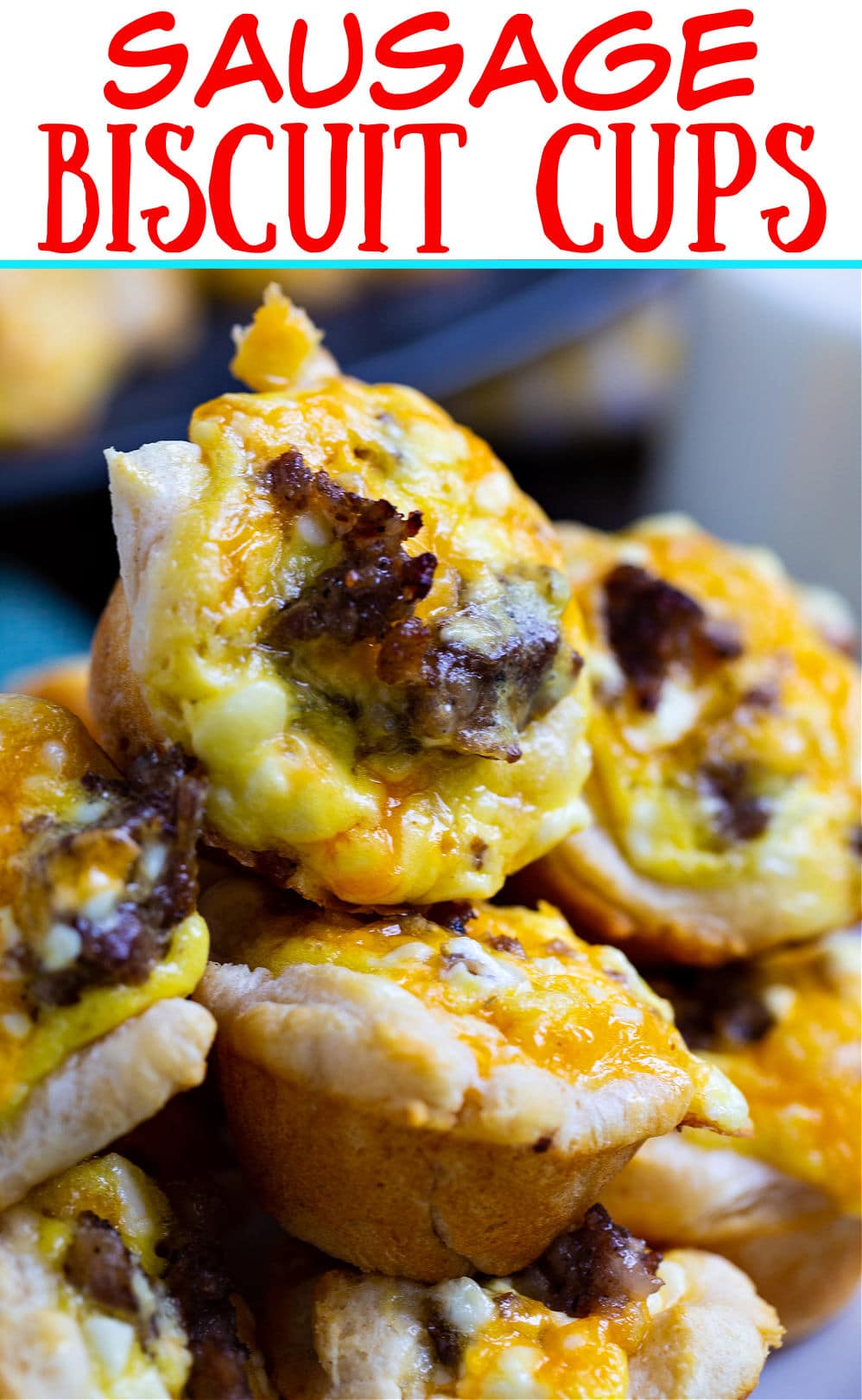 More Breakfast Favorites
SERVINGS:
36
biscuit cups
Preheat oven to 375 degrees. Grease 2 or 3

mini muffin tins

. You will have enough to make about 36. You can make them in batches if you only have 1 muffin tin.

Using an electric mixer, beat cream cheese and eggs until smooth.

Fold in sausage and cheese.

Separate each biscuit into 3 pieces (peeling apart the layers.) Press one piece into each muffin cup.

Fill cups with egg mixture.

Bake for about 10 minutes, until golden brown and egg is set.
Want to Save This Recipe?
Originally posted February 5, 2015.
Disclosure: This post contains affiliate links.
[ad_2]

Source link