Coffee Banana Bread – Cook Republic
4 min read
[ad_1]

The Coffee Banana Bread of your breakfast dreams! Look at that crumb! It is light, airy, cafe-worthy and toasts like a boss. You want this Coffee Banana Bread in your life. Easy to bake and super delicious for any time of the day.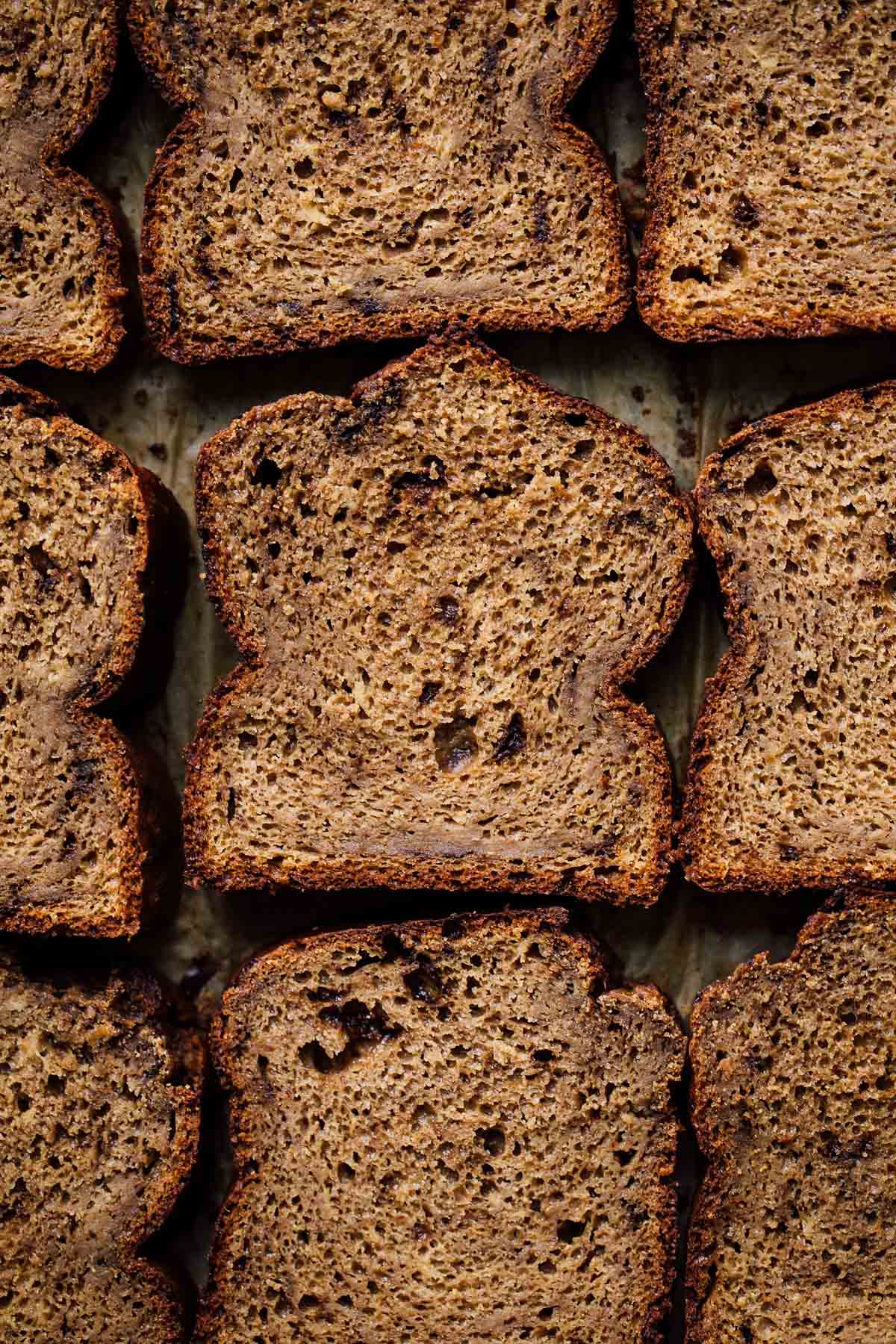 I know what you are thinking! Another banana bread recipe? As if we need one more, right? I believe you only need one good banana bread recipe that you can scale up and down, add things, substitute ingredients and mix it up for easy variety every week. And for that purpose, I follow this tried and tested recipe banana bread recipe all the time.
But I want you to add one more banana bread to your baking repertoire. This Coffee Banana Bread recipe is just divine and utterly wholesome and light. It is baked with a bit of olive oil and a mix of whole and white flour. It has unrefined sugar. Greek yoghurt adds a lovely tang and you can easily make this dairy-free by subbing with plant-based/coconut yoghurt. And finally, stirring in tablespoons full of instant coffee granules to the batter makes this bread extra special. The coffee granules dot the gorgeous crumb as tiny pockets of delicious bitterness that offset the sweetness of the bananas perfectly.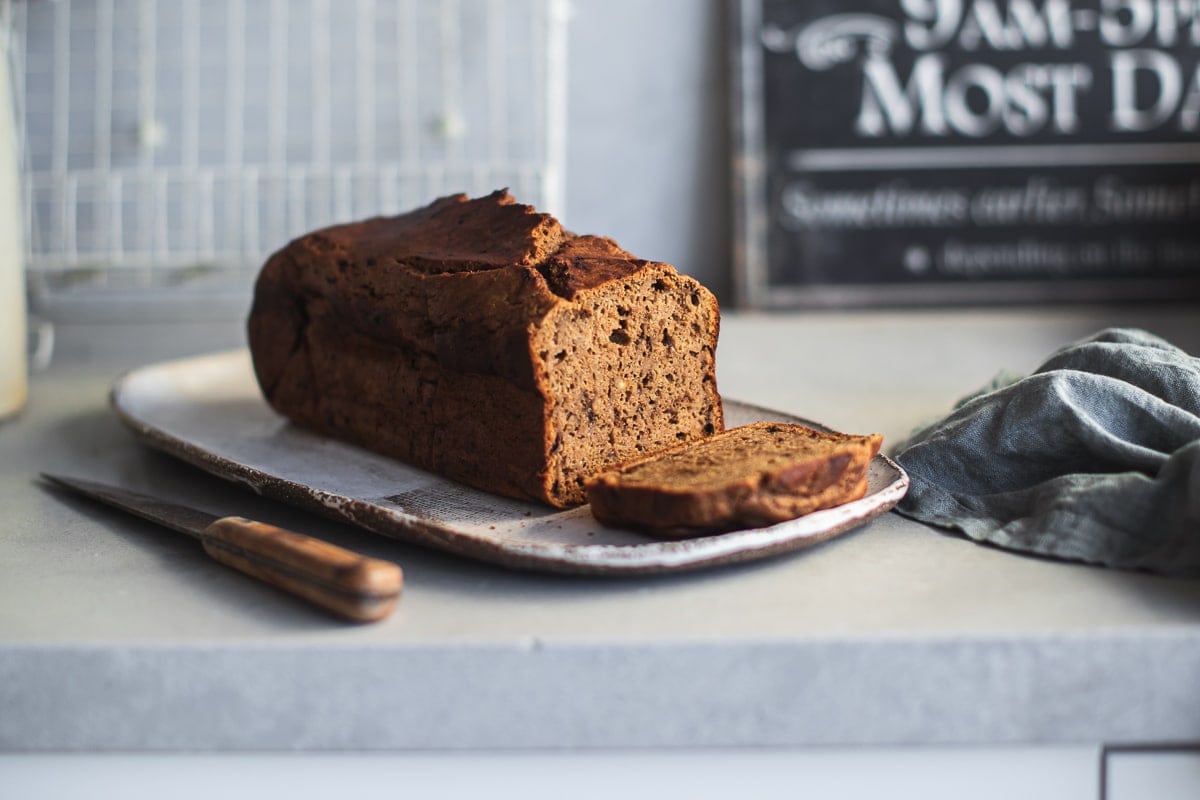 STEP BY STEP
Step 1 – Add sugar, eggs, vanilla and olive oil to a bowl. Beat using an electric mixer for approximately 2 minutes until light and foamy.
Step 2 – Place banana pieces in a bowl. Using a fork, mash them really well until smooth. Add the mashed banana to the egg-sugar mixture and beat for 30 seconds until smooth.
Step 3 – Add yoghurt to the wet mixture and beat with an electric beater for a few seconds until the yoghurt is incorporated and the batter is smooth.
Step 4 – Add spelt flour, sifted plain flour, baking powder and bicarbonate of soda to the bowl. Using a silicone/wooden spoon, incorporate the dry ingredients into the wet ingredients until just combined.
Step 5 – Add coffee to the batter. Mix gently with a wooden spoon until coffee is evenly distributed in the batter. Pour batter into a lined loaf tin and bake as per the recipe.
The Coffee Banana Bread can be sliced when cool and stored in an air-tight box in a cool corner of your kitchen for a day. It is better to store it in the fridge, where it will stay fresh for up to 4 days. Slices can be wrapped in baking paper and stored in individual ziplock bags or freezer-safe container in the fridge for up to 2 weeks.
Hungry For More Recipes?   Subscribe to my newsletter and check out Facebook, Instagram and Pinterest to see everything I share! I also run a free Cooking Club on Facebook. Come and join as we learn new stuff every week!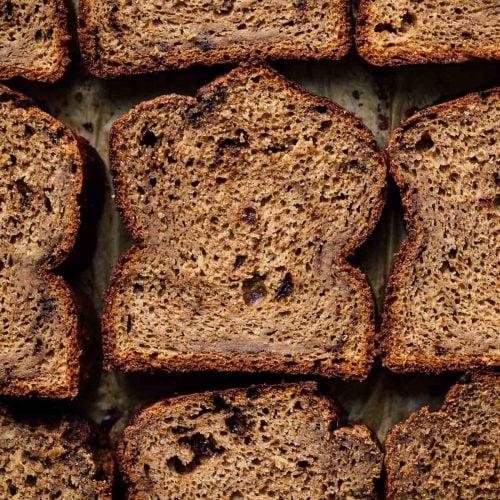 ¾

cup

(

115

g

)

brown sugar

1/3

cup

(

80

ml

)

light olive oil

2

eggs

2

teaspoons

vanilla extract

1 ½

cups

(

250

g

)

overripe banana

,

mashed with a fork (note 1)

1

cup

(

270

g

)

Greek yoghurt

1

cup

(

160

g

)

spelt flour

1

cup

(

150

g

)

plain flour

,

sifted

1

teaspoon

baking powder

1

teaspoon

bicarbonate of soda

2

tablespoons

instant decaf coffee
Preheat oven to 190°C (170°C fan-forced). Grease and line a large loaf tin with baking paper.

Beat sugar, oil, eggs and vanilla extract with an electric beater until pale and creamy.

Add mashed banana and yoghurt. Beat for a couple of minutes until thoroughly combined.

Sift spelt flour, sifted plain flour, baking powder and bicarbonate of soda over the wet mixture.

Using a silicone/wooden spoon mix the dry ingredients into the wet ingredients until just combined. Add the coffee and mix gently until evenly distributed.

Pour banana bread batter into the prepared tin.

Bake in the pre-heated oven for approximately 45-50 minutes until well risen, browned on top and cooked through the middle when tested with a wooden skewer.

Remove from the oven. Cool completely in the tin. Slice and serve.
Mashing Banana – Make sure you mash the banana really well, ensuring all lumps are mashed and the mixture is smooth. This gives the bread a really lovely texture.
Storage – Loaf will keep fresh in a cool corner of your kitchen for up to 2 days, in the fridge for up to 5 days. Slices can also be individually wrapped in baking paper and frozen in ziplock bags in the freezer. They keep in the freezer for up to a month and can be popped in the toaster to be reheated.
 Substitutions – Brown sugar can be replaced with regular or rapadura sugar. Spelt flour can be replaced with wholemeal flour.
 Make It Dairy Free – Replace Greek yoghurt with coconut or plant-based yoghurt.


[ad_2]

Source link